Submit a Ticket
Overview
The Submit a Ticket page allows you to create support tickets. If you want to raise an issue to Eco-Movement, use this page to create a ticket. For example, if there is a technical problem or if you have a question, you can create a new ticket.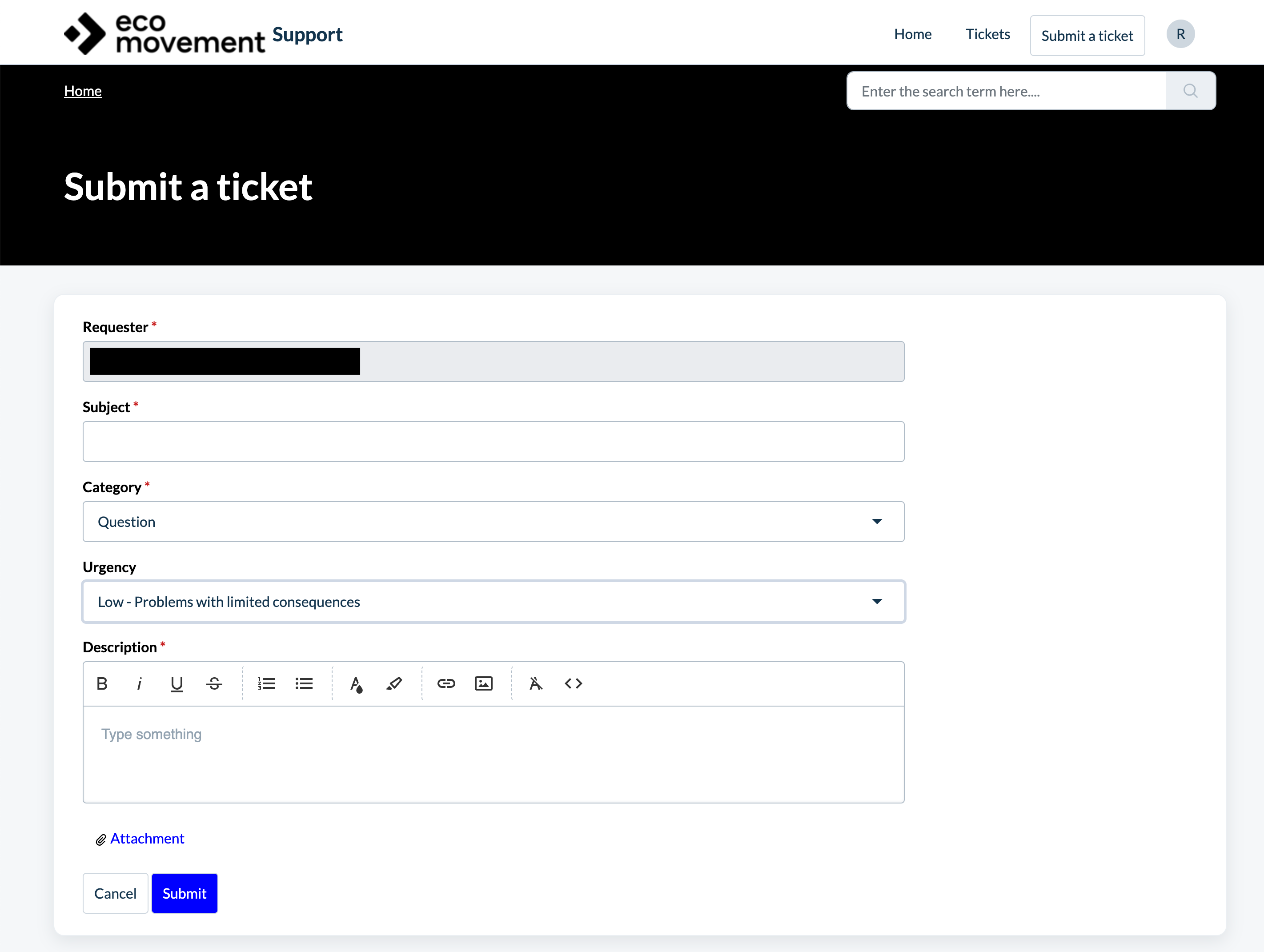 Create a Ticket
To create a ticket:
In the Home page, click Submit a ticket.
In the Subject text field, enter the subject for your ticket.
From the Category drop-down menu, choose the category that is related to your issue.
From the Urgency drop-down menu, choose a priority for your ticket, if required.
In the Description text field, describe your ticket.
In the Attachments section, attached a document, if any.
Click Submit.
Note
The Subject and Category fields are mandatory for adding a ticket.
When there is an update to your ticket, Eco-Movement will send you an email notification.